Police in Anambra on Monday sealed off the state secretariat of the Peoples Democratic party, PDP, citing order from above.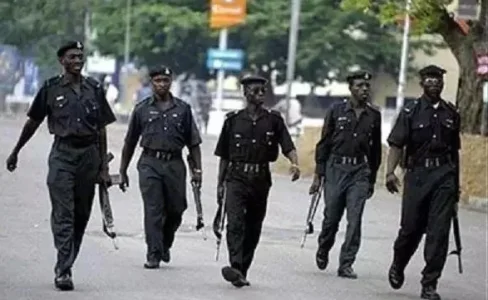 Officers from the state command numbering about 12 arrived the party's secretariat at Udoka Housing Estate, Awka as state officers of the party converged to hold an executive committee meeting.
The officers were prevented from gaining entrance into the compound by the fully armed police officers, who insisted that they were at the secretariat on order from above to prevent breakdown of law and order.
The state legal adviser of the party, Barr Afam Akonanya, who briefed journalists in front of the party Secretariat said they were at a loss why police would refused them entrance.
He said there were no longer factions in the party since the Supreme Court judgment, and that peace had returned to the party.
"This is a crucial period in Anambra politics, and it is not the time to disrupt the activities of our party. We have been told by the policemen that they are acting based on orders from above, and as law abiding citizens we do not want to force our way inside, but we will return and re-strategize."