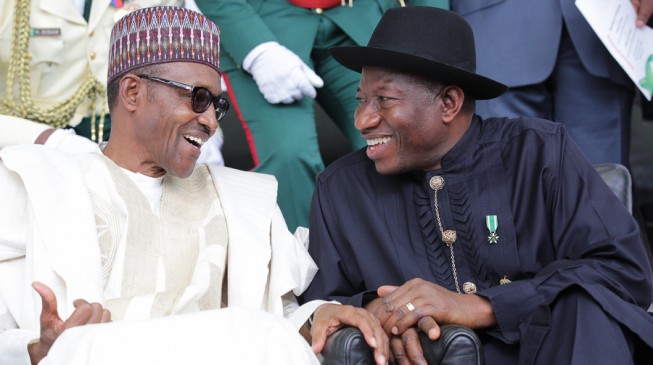 President Muhammadu Buhari and his predecessor, Goodluck Jonathan, met on Thursday night at the presidential villa over the bombing campaign of the Niger Delta militants, security sources say.
Jonathan only returned to the country on Wednesday night after a long trip abroad during which he was believed to have gone on self-exile, although he denied the report.
Although the Niger Delta Avengers, which has claimed responsibility for most of the attacks on the pipelines that are gradually crippling Nigeria's export, says it is fighting for secession, the Egbesu Red Water Lions demanded that the probe into Jonathan's administration be halted by Buhari.
The meeting between Buhari and Jonathan took place at the official residence of the president which Jonathan occupied for five years.
The meeting started around 9pm, according to sources who did not volunteer further details.
A group suggested on Thursday that Buhari should engage Jonathan as "peace ambassador" to reach out to the militants, although this is not thought to have had any bearing on Thursday night's meeting.
Jonathan, who is from the Niger Delta region, has not publicly made any comment since the renewed militancy.
#the cable